Dentist – Acton, MA
Quality Care in an Easy Location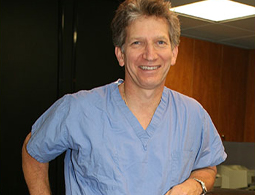 If you're looking for a periodontal practice near you, our experienced team is ready to help! Whether you need treatment for your gums or you're considering dental implants, we are here to provide quality periodontal care. Our periodontist recognizes the link between the health of your gums and your overall health, which is why he provides thorough preventive checkups for his patients. Keep reading to learn more about our practice and where we are located.
What Makes Us Special
Our practice is not like your regular dental office, but we specialize in periodontics. Our periodontist has received extra training and education to provide his patients in Acton and the surrounding areas with expert care for their gums. His expertise combined with our friendly and caring staff makes visits to our practice an easy and pleasant experience. For any of you and your family's gum-related needs, our team is here to help. We are available by appointment on Saturdays, but here are our typical office hours:
Monday: 8:00 am - 5:00 pm
Tuesday: 8:00 am - 5:00 pm
Wednesday: 8:00 am - 5:00 pm
Thursday: 8:00 am - 2:30 pm
Friday: 8:00 am - 2:30 pm
Comprehensive Dental Services
In addition to providing laser periodontal (gum disease) therapy, we also offer these specialized services:
Dental implants
Single tooth implants
Implant-supported dentures
Bone grafting
Cosmetic periodontics
Preventive periodontal services
Surgical periodontal services
Listen to Our Patients
We could keep talking about why you should visit our practice, or you could just hear from our patients:
"Always the best! And kudos to Dr. Grossman from other dentists working on my mouth!" -Sandi Williams
"The quality and on time service provided by Dr. Grossman's practice is the best I have ever encountered in my more than eight decades of requiring dental care. His professionalism and that of his staff is exemplary." -Charles R. Parrott
"Professional, friendly, very clean office. Excellent service. Performed gum surgery. Great doctor." -Mike Bren
Our Convenient Location
Located at 77 Great Rd #206, Acton, MA 01720, our practice is convenient for our Acton patients. We also love working with the residents of Concord, Littleton, Westford, Chelmsford, Lexington, Lincoln, Stow, Berlin, Maynard, Carlisle, Sudbury, and Boxborough. Right off of Great Rd and Pope Rd, we are near many good food spots incase you want to fit in a lunch close to your dental appointment. We are in the Southeastern part of Acton, making us especially convenient for West Concord patients. If you're on your way to our practice and can't find us, contact our friendly team right away for easy directions!