Services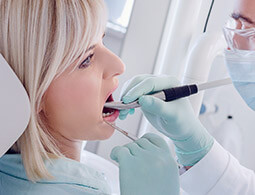 Are you looking for a practice for advanced periodontal or dental implant-related needs? Here, you'll find a periodontist with the education and experience to help you enjoy a newfound sense of health and wellbeing.
Periodontal disease is one of the most pressing health issues today, but more than that, it's a pressing general health problem because of the effect it has on wellbeing. Besides causing gum loss and tooth loss, periodontal disease has also been linked to heart disease, stroke, Alzheimer's, diabetes, and pre-term birth. All of which makes periodontal care essential.
At our offices in Acton and Newtown Centre, MA you'll find services unavailable at most dental offices:
Call our office in Acton today if you'd like to schedule your first visit with us. We proudly offer exceptional periodontal and implant care to patients from Waltham and other surrounding communities.