August 31, 2016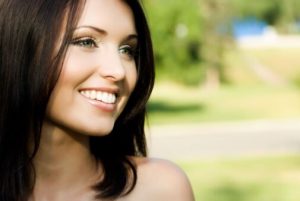 Periodontics is one of several dental specialties. Dentists with advanced training perform procedures such as gum and bone grafting, dental implant placement and other treatments that promote the health and integrity of the gums, jaw bone and connective tissues which support the teeth. Dr. Stephen J. Grossman, Concord, MA periodontist,successfully treats the number one cause of tooth loss in the United States–periodontitis, or advanced gum disease.
What is Gum Disease?
One of the most common oral problems in the US is gum disease. Its least serious form it is called gingivitis, and its most aggressive version is periodontitis. Usually the result of poor brushing and flossing habits, complicated by heredity, suppressed immunity, diabetes or smoking, gum disease causes:
Reddened, swollen and bleeding gums
Bad breath, or halitosis
Pus at the gum line
Tooth mobility
Tooth loss
Infection
Inflammation
Gum and bone deterioration
Unfortunately, the adverse effects of gum disease extend beyond the mouth. Research shows a link between the inflammation associated with periodontitis and systemic issues such as diabetes, dementia, heart disease, stroke and pregnancy complications. Perhaps worst of all, studies indicate that the vast majority of people with periodontitis do not receive any kind of treatment for it.
Treatments for Gum Disease
Mild gingivitis heals with proper brushing and flossing, combined with tooth scaling and root planing at the dentist's office.  However, periodontitis often needs more aggressive treatment. Some years ago, the only treatments dentists and periodontists had were painful and complex oral surgeries involving aggressive debriding and tissue grafting.
Now,  periodontists,  such as Dr. Stephen H. Grossman in Concord, MA, become qualified to perform LANAP, or the Laser-Assisted New Attachment Procedure. Using a sophisticated handheld laser, Dr. Grossman debrides and heals diseased gums is just one to two office visits.
Using the laser tool, Dr. Grossman makes two passes over diseased gums. The first pass disinfects the tissue, removing harmful bacteria and pus. The second pass cleans the teeth and roots, reducing gum inflammation and promoting healing and reattachment of the gums to enamel surfaces. This pass with the laser tool also compresses the gums and aids in clot formation.
The Laser-Assisted New Attachment Procedure promotes excellent healing over a period of 12 months–all with no cutting, pain, suturing or grafting of bone, connective tissue or gums. The laser targets only the infected tissue, sparing what's healthy.
How are Your Gums?
Your family dentist can tell you about your gum health, and if you have a problem, Dr. Grossman can help. A member of the American Academy of Periodontology and the Massachusetts Periodontal Society, Dr. Grossman is expert in preventive, restorative and even cosmetic gum procedures. And, if you have suffered tooth loss related to periodontitis, Dr. Gossman offers single- and multiple-tooth implants and implant-supported dentures.
Contact the offices of Stephen H. Grossman DMD to learn more. He has two convenient locations in Acton and Newton Centre.
Comments Off on Concord, MA Periodontist Uses the Best Laser Treatments
No Comments
No comments yet.
RSS feed for comments on this post.
Sorry, the comment form is closed at this time.