February 5, 2017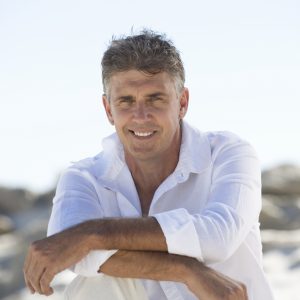 If you are among the 35 million Americans who are missing all their teeth on the top or bottom jaw, you have probably tried dentures in the past. Although they are effective for restoring your confidence and your ability to chew and speak, there are disadvantages. Dentures tend to slip and cause discomfort. If you are tired of the limitations of dentures, it is time to consider investing in your smile with dental implants in Concord. With implant supported dentures, you will replace all the teeth in an arch using an average of four implant posts.

What are Implant Supported Dentures?
Implant supported dentures are custom-made replacement teeth that are anchored in place by dental implant posts. Traditional dental implants replace the root and crown of the tooth using an implant post, healing cap, and dental crown. Implant supported dentures do not replace each tooth individually. Instead, a custom-made arch that is similar to traditional dentures is used, which the implant posts anchor in place.
Since implants are used, you gain added security. You do not have to worry about the replacement teeth slipping or causing discomfort. Although they will never fully feel like your natural teeth, they are the only option for tooth replacement that most closely mimics the appearance and function of natural teeth. In fact, when compared to traditional dentures, implant supported dentures offer an increased biting force of 70%.
The use of the dental implants offer another benefit as well. When you lose teeth, your underlying bone is no longer stimulated. This causes bone density to decrease. Over time, this will cause your facial structures to lose support. The lack of support leads to sagging and wrinkling of the skin. However, with the use of dental implant posts, the bone remains stimulated. This stops bone loss by preserving the bone. As a result, your facial structures will maintain adequate support.
How Can I Get Implant Supported Dentures?
If you are ready to enjoy the benefits of a secure, confident smile, you need to schedule a consultation with your Concord, MA periodontist. Dr. Stephen H. Grossman will perform the consultation necessary to determine if you are a candidate for dental implants.
In most cases, as long as you have healthy gums and adequate bone density, you are a candidate. If you have been told in the past that you are not a candidate for implants due to loss of bone, you may be able to get implant supported dentures. The implant posts for these are smaller than those of traditional implants. We will perform the imaging and evaluation needed to ensure your bone will support the implant posts.
In addition, you must have minimal risk factors for dental implant failure. If you have medical conditions, take certain medications, or have lifestyle habits that limited the body's ability to heal and fight infections, implant supported dentures may not be right for you.
To find out if you are a candidate for implant supported dentures, contact our office today to schedule your consultation with Dr. Grossman.
Comments Off on Replace Your Dentures with Dental Implants in Concord
No Comments
No comments yet.
RSS feed for comments on this post.
Sorry, the comment form is closed at this time.