November 12, 2018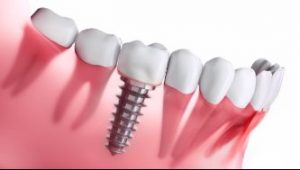 Are you one of the estimated 178 million Americans who are missing at least one tooth? You may not know it, but genetics may be to blame! In addition to inheriting curly hair, brown eyes, or a quirky sense of humor, you may also have inherited a predisposition to tooth loss. But although your genetics are clearly beyond your control, that doesn't mean you don't have great replacement options. Keep reading to learn more and find out why dental implants in Westford MA are such a great solution!
How Can Heredity Lead To Tooth Loss?
Here are a few conditions that can be caused by genetics and ultimately lead to tooth loss:
Gum disease – This is the #1 cause of tooth loss, and an estimated 30% of the population may genetically predisposed to it. When the gums and underlying bone around the teeth become inflamed (e.g. red, puffy, tender or bleeding), these structures can be lost or destroyed over time. And when the teeth lose their support, they can eventually become loose and fall out.
Misaligned teeth – Crooked teeth are about more than appearances alone. They also make it difficult to keep the teeth and gums clean, potentially leading to gum problems, cavities and other problems.
Large cavities – Unfortunately, some people are more susceptible to getting cavities than others, even if they do well with brushing and flossing. In some cases, a cavity become so large that a tooth can't be saved and must be extracted.
Why Are Implants a Great Solution For Missing Teeth?
Dental implants differ from other options like dentures and bridges in one main way: They replace the roots of missing teeth. This is the reason for many of the benefits implants provide.
For example, it tricks your body into thinking that a tooth is still present, so your jawbone won't shrink over time. Also, a root provides stability and chewing power.
Here are some additional reasons that implants are the preferred choice:
They look, feel and function more like your own teeth than dentures or bridges.
Unlike with traditional dentures, you can still eat your favorite foods such as steak or corn on the cob.
Implants can last a lifetime with basic care and maintenance, which makes them very cost-effective in the long-term.
You won't lose bone mass in your jaws, so your facial structure and appearance won't change the way it can with dentures.
Although you can't do anything about your genetics, you can restore your smile with dental implants – and they feel so natural that you may forget you ever lost any teeth to begin with!
About the Author
Dr. Stephen H. Grossman is a periodontist in Westford MA with over three decades of experience. He knows that implants are the next best thing to natural teeth and has used them to restore the smiles and self-confidence of countless patients after tooth loss. If you have additional questions or are interested in dental implants, he can be reached via his website or at (978) 263-1313.
Comments Off on Heredity, Tooth Loss, and Why Dental Implants in Westford MA Are a Great Solution!
No Comments
No comments yet.
RSS feed for comments on this post.
Sorry, the comment form is closed at this time.