January 19, 2017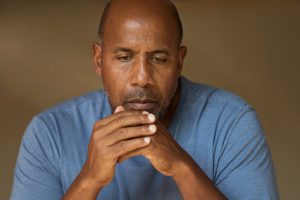 What would it feel like to walk into your favorite restaurant and order anything you like? How would you feel if you could smile at the next work presentation without wondering if clients are noticing your teeth? When you live with a missing tooth it not only affects your confidence and nutrition, but every aspect of your life suffers, even your oral health. Dental implants can be a great solution for patients with missing teeth and Dr. Stephen H. Grossman can help. Your implant dentist in Concord discusses options for restoring your missing teeth.
Missing Teeth and Oral Health
Without replacement, one or more missing teeth become a downward spiral for more tooth loss. When your bone has no root to support, it will begin to deteriorate. When support for your teeth is eliminated, it puts your healthy teeth at risk. Your remaining teeth will also begin to shift into the open space, which increases their risk for fractures and causes bite misalignment. It's a good idea to replace your tooth as soon as you can and implants can stop these devastating effects on your oral health.
How Dental Implants Improve Your Smile
A dental implant restores both your tooth and your root, making this the most successful tooth replacement option. Dr. Grossman will surgically place a titanium post into your jawbone, which is the implant itself. Because titanium is biocompatible, it will naturally integrate with your bone over time and this works to keep your bone healthy and stimulated. After the appropriate healing time has passed, typically 3-4 months, your implant is ready for your new tooth.
Your dentist will customize a porcelain crown that will deliver aesthetics and function to your teeth, and will attach it to your implant with an abutment. Your implant closely mimics your natural tooth, which means that you'll enjoy the same function you had before. You'll be able to eat, smile, talk, and chew with confidence once again!
Why Choose Dr. Grossman for Implant Surgery?
For over 25 years, Dr. Grossman has been successfully placing dental implants. He is a periodontist, which means that he received extensive additional training and he specializes in oral surgery and the placement of dental implants. Dr. Grossman has been performing procedures with his assistant Larisa for 25 years, which means this is a team you can trust and rely on for exceptional care. We'll work closely with your dentist to ensure that your implant is healthy and successful.
Contact Dr. Grossman
If you've been thinking about restoring your smile with dental implants in Concord, we encourage you to contact our office today to learn more about how Dr. Grossman can help you.
Comments Off on Implant Dentist in Concord Discusses Options for Missing Teeth
No Comments
No comments yet.
RSS feed for comments on this post.
Sorry, the comment form is closed at this time.