March 23, 2017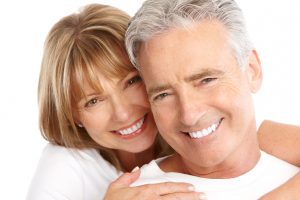 According to the American Academy of Periodontology, a periodontist is "a dentist who specializes in the prevention, diagnosis, and treatment of periodontal disease, and in the placement of dental implants." Do you need to see a periodontist? If so, then there's no reason why you can't pick up the phone and schedule an appointment. You don't need a referral from your dentist in order to see a periodontist. What you do need, however, is a list of questions to ask so you know you're seeing a qualified professional. Dr. Stephen Grossman, periodontist in Concord, MA, offers the following advice so you can make an informed decision.
What are the Periodontists Credentials?
Credentials include formal education, continuing education and membership in professional organizations. Periodontists receive three years of additional training beyond dental school. Therefore, they are knowledgeable in the latest techniques for diagnosing and treating gum disease, especially in patients who have severe infection or complex medical histories. Dr. Grossman graduated from the University of Pennsylvania School of Dental Medicine, completed his one-year general practice residency and then graduated from the periodontal specialty program at Boston University School of Graduate Dentistry. He is a member of several professional organizations including the American Academy of Periodontology and the Academy of Osseointegration.
What Kind of Services Does the Periodontist Provide?
You want to make sure your periodontist offers a range of services and, of course, the particular kind of surgical procedures. They can also replace missing teeth with dental implants. Dr. Grossman offers the following services:
Laser Periodontal Therapy
Dental Implant Placement
Single Tooth Implants
Implant-Supported Dentures
Bone Grafting
Cosmetic Periodontics
Preventive Periodontal Services
Surgical Periodontal Services
How Many Dental Implant Procedures has the Periodontist Performed?
There's truth—and experience—in numbers. Periodontists are specially trained in the placement of dental implants, and each implant procedure performed provides additional experience and information. If you are considering tooth replacement with dental implants, then there's no better dental professional to see than a periodontist.
Because dental implants are so inextricably linked to gum tissues and the underlying jawbone, a periodontist is exceptionally qualified to evaluate whether or not implants are right for you.
Contact Our Office Today
If you need to see a periodontist for dental implants, Concord residents can call our office today. Dr. Grossman would be happy to consult with you and a referral is not necessary.
Comments Off on Finding a Periodontist in Concord, MA Doesn't Mean You Need a Referral
No Comments
No comments yet.
RSS feed for comments on this post.
Sorry, the comment form is closed at this time.