October 27, 2016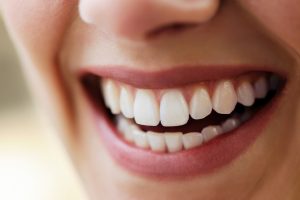 Many times when people talk about oral health, they are mostly focused on teeth. You probably think of it as "brushing your teeth" every day. However, obviously you don't just have teeth in your mouth. The gums are also very important, as they help protect your teeth's sensitive roots and supply them with blood. Periodontics is a branch of dentistry that deals with all the supporting structures around the teeth. You may be asking, "What does the periodontist near me have to offer?" Dr. Stephen Grossman would like you to know how he and his team can help you.
Preventive Care
Did you know that gum disease is one of the leading causes of tooth loss? Nearly 75% of all Americans over 35 have some form of gum disease. This is because it can often be hard to detect in its early stages. When it has progressed to where you can notice it, it is time to see a specialist. This is why we offer a variety of preventive services to help you diagnose, treat, and even prevent gum disease. Treatment can vary from a simple cleaning to more involved procedures like scaling and root planing. These two procedures serve to clean away deep seated plaque and bacteria that has accumulated on your teeth below the gum line. We can even use laser periodontal therapy for less severe cases. We are also able to screen you for oral cancer, as early detection is one of the best indicators for successful treatment.
Cosmetic Care
Many times the appearance of your smile may be improved by modifying the gums rather than the teeth themselves. Gum recontouring removes excess tissue to help teeth look longer, which can give you a more balanced smile. This procedure can also be used when you need to have a tooth repaired with a crown. By exposing more of the tooth's structure, this allows more room for the crown, which will assure a more reliable result that is also more comfortable for the patient.
Surgical Care
When gum disease has progressed to an extremely advanced stage, it can be quite damaging to not only your gums, but your teeth as well. We're able to correct these sensitive cases through a couple of procedures called a gingivectomy and osseous surgery. A gingivectomy removes the damaged tissue so the underlying teeth can be cleaned effectively. Osseous surgery addresses the less common side effect of gum disease: bone loss. This can help save your teeth before they need to be removed. We can also correct a receding gum line with your own tissue with gum grafting in Concord. No matter what procedure you need, we will always take care of you so you get the best results with minimal discomfort.
Dental Implants
One of the most reliable ways to replace your missing teeth is with dental implants in Concord. The procedure involves placing a new root into your jawbone via an incision in your gums. For this type of procedure, you want a specialist. Periodontists have more training and familiarity with this procedure than general dentists, even ones who offer to do the surgery themselves. Dr. Grossman will be able to place your implants in the least invasive way possible so that you can heal more quickly and your teeth can be securely restored.
Any Questions?
If you would like to know more about how an expert periodontist can help keep you healthy, please give us a call today. We know we can help take care of you no matter the situation, and that translates to you as peace of mind.
Comments Off on Everything about the Periodontist Near Me
No Comments
No comments yet.
RSS feed for comments on this post.
Sorry, the comment form is closed at this time.