May 11, 2019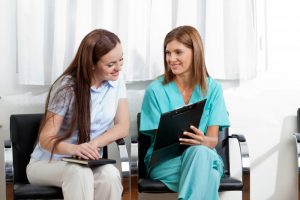 Are you excited to get your missing teeth replaced with one of the most advanced dental procedures out there? Dental implants in Concord will offer you a slew of benefits that traditional restorations can't. Keeping up with your gum health and preparing for your big surgery in advance can reduce your risk of complications and infection. Read on for some tips on how to get ready for your implant placement.
Appointments Leading Up To Your Surgery
There will be several appointments leading up to your implant surgery. You may need to meet with your dentist as well as a specialist before your surgery, depending on your case. Here's what your experience will look like leading up to getting dental implants in Westford:
Dental Exam. Your dentist will inspect the condition of your teeth, gums, and overall oral health. They'll take X-rays and pictures to create your custom-made restorations. They will examine your jawbone to see if you're a good candidate for the procedure.
Medical History. Don't be surprised when your dentist wants to know if there are any medications you're taking and asks about any bad oral habits such as smoking.
Prepare Your Treatment Plan. After your dentist has determined you're a good candidate for the procedure, they'll develop a treatment plan, similar to a timeline.
Keep Germs At Bay
Harmful oral bacteria cause illnesses such as gum disease, so keeping them at bay before the surgery can reduce your risk of infection and complications. The best way to do this is to use antibacterial mouthwash regularly beforehand. Your dentist may also prescribe you antibiotics if they determine that's necessary, if so, don't forget to keep up with those.
Prepare For IV Sedation
If you're having IV sedation, you'll need to fast for 4-12 hours before your surgery. Consult your dentist beforehand for specific instructions. When you do this, you'll be less likely to become nauseous after the surgery. If the surgery is done with local anesthesia, you won't have to worry about fasting beforehand.
Have A Plan In Place
After your surgery, you may experience some discomfort while your gums are healing. You won't want to worry about cooking special dinners or foods while you're healing, so it's best to prepare beforehand. Meal prep softer foods such as pasta and smoothies for the first few days post-surgery. Your gums may be tender, so chewing harder foods like vegetables and trail mix will be difficult. Make sure you get necessary vitamins and proteins even though the foods and drinks you can consume are limited. You'll be grateful you thought ahead when you're resting and healing!
Clear The Rest of Your Day
This seems like a small issue but remember to have someone pick you up and help get you settled in at home after your surgery. Double-check with your dentist about any medications or supplements that you'll need to continue or stop taking afterward.
Being well rested and preparing your gums and mouth before the surgery can reduce your risk of implant failure and infection. Following these tips are simple compared to the headache of post-surgery complications!
About the Author
Dr. Stephen Grossman is an active member of specialist communities for dental implants such as the Academy of Osseointegration. Plus, he created the Dental Collaborative for Implantology Study Club. He is passionate about providing his patients with healthy and bright smiles they can proudly show off. For questions or to schedule a consultation for dental implants, visit his website or contact 978-263-1313.
Comments Off on Preparing Your Mouth For Dental Implants in Concord
No Comments
No comments yet.
RSS feed for comments on this post.
Sorry, the comment form is closed at this time.