October 20, 2019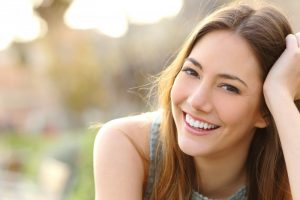 Did you know that each year, over 100 billion dollars' worth of dental insurance gets wasted? That means millions of people are wasting their hard-earned dental benefits. Plus, the worst part is that they don't even know this is happening! Thankfully, a periodontist in Concord has some easy tips on how you can maximize your insurance coverage. Keep reading to learn how you can save money on your dentistry before the end of the year.
Know Your Maximum
Your annual maximum is the most your dental insurance is willing to pay for your dentistry in one year. This number is usually around $1,000. However, these benefits reset every year when the clock strikes midnight on December 31st, wasting any unused dental dollars. Only 2.8% of Americans ever reach their maximum, which is why billions in dental benefits are thrown away every New Year's. But, if you can work to reach or exceed this maximum, you can take advantage of the benefits you're already paying for, saving you hundreds on dentistry!
Mind Your Deductible
Another important number to keep in mind is your deductible. This is an annual fee that essentially unlocks your dental coverage for the upcoming year. Just like your maximum, this number resets at the end of each year. So, once you've paid your deductible, it's in your best interest to complete any unfinished dental care you may have such as crowns, fillings, or root canals. That way, you won't have to pay an additional deductible during 2019.
Schedule a Second Appointment
Dentists worldwide recommend biannual checkups and cleanings, yet millions of Americans still only attend one visit or none at all. If you're already paying for your dental insurance, seeing your dentist at least twice a year is the easiest way to cash in on your benefits. Most insurance plans cover 100% of preventive visits, which makes checkups and cleanings an easy option for reaching your maximum. Plus, visits prevent and detect issues before they become more costly. So, if you haven't seen your dentist for a second time this year, schedule your appointment before 2020 is here!
Beware of Changing Plans
Lastly, you should always be aware that your dental insurance plan, unlike most medical plans, can change rather frequently. However, varying terms will typically occur during the renewal period at the end of the year. Premiums can go up or benefits can go down, which is why it's a good idea to utilize your benefits in 2019 while you know exactly what they are.
Are you ready to save money on your dentistry? Remember these helpful tips to keep your smile healthy and your pocketbook full for the rest of 2019!
Meet the Dentist
Dr. Stephen H. Grossman is a board-certified periodontist who offers various advanced dental treatments in addition to preventive services. He takes pride in providing quality dentistry that is also affordable, which is why he accepts dental insurance and has a team who specializes in maximizing your benefits. For any questions, he can be reached through his website or by phone at (978) 263-1313.
Comments Off on Use Your Dental Insurance Before It's Too Late!
No Comments
No comments yet.
RSS feed for comments on this post.
Sorry, the comment form is closed at this time.