September 9, 2016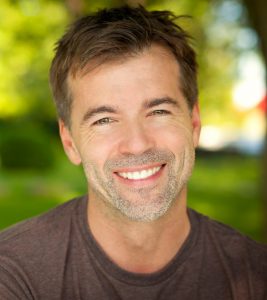 It's a daily struggle when you live with one or more missing teeth. Your nutrition is affected because you may not be able to properly chew your food. Your confidence is affected because you may feel self-conscious about talking and smiling in front of other people. Did you know that your missing tooth is also affecting your oral health? The good news is that dental implants may be the right solution for you, and here's why it's important to see a Concord, MA periodontist for dental implants.
What is a Dental Implant?
Dental implants utilize a titanium post to replace your root and a porcelain crown to restore your tooth. The implant is surgically placed into your jawbone and allowed time to heal and integrate with your bone. This creates a stable and firm foundation for your new tooth.
After the appropriate healing time has taken place, your dentist will customize a porcelain crown designed to match your existing teeth and naturally complement your smile. With your new implant crown you'll enjoy all the function you had with your natural tooth, which means that you can brush, floss, chew, and eat just as you were used to doing. Better yet, no one will ever know you were missing a tooth!
Implant Surgery
Much like building a house, building a new tooth requires a stable foundation of healthy gums and bone. In order to be successful, implants in Concord require that a few factors be in place, those are:
The patient is in good overall health
There's enough healthy bone structure to support the implant
Gum tissue is healthy enough to support the implant
Periodontists specialize in the health of your gum tissues. When you work a periodontist like Dr. Stephen Grossman, he can help you ensure that your gums are in optimum condition and able to support dental implants. He's been surgically placing implants for over 25 years, so you can rest assured that you're working with an expert for your implant treatment. Dr. Grossman works hand in hand with your dentist to ensure that you achieve optimum results from your implant.
If you're missing a tooth, or have a tooth that's failing, it's important to plan for a replacement in order to protect the health of your bone and remaining teeth. Without a root, your bone will begin to resorb or dissolve, and without a new tooth your healthy teeth will begin to shift into the open space. Don't struggle to manage the effects of a missing tooth on your own. Contact our office today to learn how we can help restore your smile.
Comments Off on Why is it Important to See a Concord, MA Periodontist for Dental Implants?
No Comments
No comments yet.
RSS feed for comments on this post.
Sorry, the comment form is closed at this time.