April 28, 2017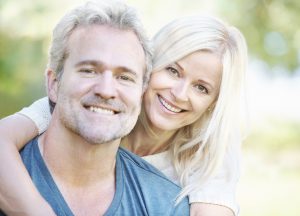 If you had to choose between surgery that involved a scalpel, bleeding and stitches and surgery without those, which would you pick? Good choice! The second option is, of course, preferable. And that's exactly what Concord, MA periodontist is able to offer patients when he uses LANAP to treat gum disease. Read on to learn more about this advanced technology.
What is LANAP?
LANAP is a soft-tissue laser meant to treat gum disease. Laser therapy is far less uncomfortable than traditional surgical care for periodontal therapy because it eliminates the need for a scalpel and stitches. As Dr. Grossman works to restore your gum health, the laser simultaneously removes bacteria and cauterizes blood vessels, thereby minimizing post-operative bleeding and eliminating the need for sutures.
Furthermore, the soft-tissue laser does not affect healthy tissue. The laser only removes diseased gum tissue and kills bacteria; healthy gum, tooth and bone are never compromised.
Traditional Gum Surgery
With traditional surgery to treat periodontitis, Dr. Grossman uses a scalpel to essentially peel back your gums in order to access inflamed and infected periodontal pockets around your teeth. The gums are then cut and sutured to decrease pocket depth. After the pockets are cut, gum tissue and bone grafting may be necessary in order to attach gums to the root surfaces of your teeth.
Differences between Traditional Gum Surgery and LANAP
Several characteristics distinguish traditional gum surgery and LANAP. First of all, traditional surgery is often uncomfortable because of the need to cut and suture delicate gum tissue. Most patients require prescription pain relievers and dedicated time to rest in order to recovery after their surgery. LANAP, on the other hand, causes very little discomfort. Post-op pain relief is usually not necessary and many patients are able to return to their normal routines almost right away.
Secondly, traditional gum surgery involves cutting down the gum line in order to decrease pocket depth. As a result, there is usually gum line recession, which exposes tooth roots. Consequently gum grafting in Concord may be necessary. With LANAP, however, Dr. Grossman is able to remove only damaged tissue without impacting nearby tissue and bone that is healthy. Thus, there is usually not significant gum recession.
Finally, long-term results with LANAP are highly predictable. The laser stimulates root surfaces and promotes gum regeneration and reattachment to teeth that continues long after the procedure.
Contact Our Office Today
Dr. Grossman would be happy to evaluate your situation to determine if you are a good candidate for LANAP gum therapy. Please call our office today to schedule a consultation.
Comments Off on Concord MA Periodontist Discusses the Benefits of LANAP®
No Comments
No comments yet.
RSS feed for comments on this post.
Sorry, the comment form is closed at this time.