October 28, 2017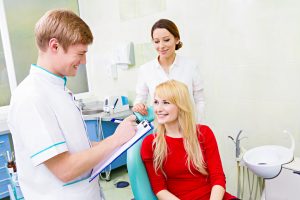 Periodontal disease, more often referred to as gum disease, can lead to a number of oral health concerns, including tooth decay, gum tissue recession, and even tooth loss. Most patients are aware of this, but what many people don't know is that gum disease adversely affects the whole body. Studies are still being conducted to help dentists and patients alike better understand the specific links between gum disease and oral health, but the results are clear in stating that poor oral health increases your risk for numerous overall health concerns. Brush and floss daily, visit the dentist regularly and seek treatment for periodontal disease right away.
(more…)
Comments Off on 4 Things You Need to Know About Gum Disease & Overall Health
December 24, 2016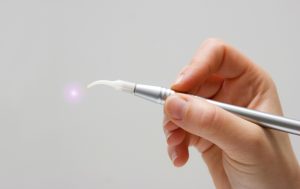 Let's talk about gum disease. Probably not a topic that typically comes up over lunch with friends, but an important one nevertheless. Research shows that approximately 80 percent of adults in American have some degree of gum, or periodontal, disease. If you have advanced gum disease, Dr. Grossman can perform periodontal laser surgery in Concord to remove the bacteria infecting your gums and promote tissue regeneration.
Comments Off on Periodontal Laser Surgery in Concord
July 13, 2016
Gum disease is a bacterial infection that can begin when the bacteria in plaque—a sticky, colorless film that develops in the mouth throughout the day—collect along the gum line. As these bacteria accumulate, they begin to calcify and harden to become what is known as either calculus or tartar. Eventually, the inside lining of gum tissues becomes inflamed and ulcerated in response to the infection. When this happens, treatment is critical. Your Concord, MA periodontist Dr. Grossman offers preventive periodontal services and laser periodontal surgery to halt the disease's advance.
Comments Off on Your Concord, MA, Periodontist Discusses How to Treat Gum Disease